We began
our registry
over 15 months ago at Williams-Sonoma; fought our way through registering at Crate and Barrel; and jumped in joy when we found some common interest at Bloomingdales.
I spent a lot of time getting our registries just right before the wedding. And over the last four months, I have spent even more time returning, exchanging and re-thinking our registry- seriously, why did I think I needed three
mini-butter dishes
??
And at the end of the day- not all stores or registries are created equal. So, I thought I'd give an account of each of my registry experiences and throw in my favorite items at each store for good measure.
Up first,
Williams-Sonoma
. Grade: A-. WS is great, the people who work there are super nice, and it helps that the flag ship store is only blocks away from where I work. That said, their on-line and in-store departments are completely separate. So, for example, if Aunt Mary buys you something on-line and it's shows up broken or if you didn't register for it in the first place, they'll return the item in the store, but they have to mail you a Gift Card.
*You MUST register for a good set of knives- and these Globals Rock!
The good news, while very few of their main stay items go on sale, you get unlimited use of your 10% completion card for the first six months after your wedding, and they track who buys you what and have a Thank You card manager.
And an even better perk, you can use your WS gift cards interchangeable at Pottery Barn and West Elm, which is AWESOME.
Next,
Crate and Barrel
. Grade: B-/C. Oh Crate and Barrel, how I love and hate you all at once. I will say that the majority of our gifts were from C&B. The worst part about registering at C&B- you can only use your 10% completion once on-line and once in the store. Since I've been buying and returning bits over time, I've found this very limiting.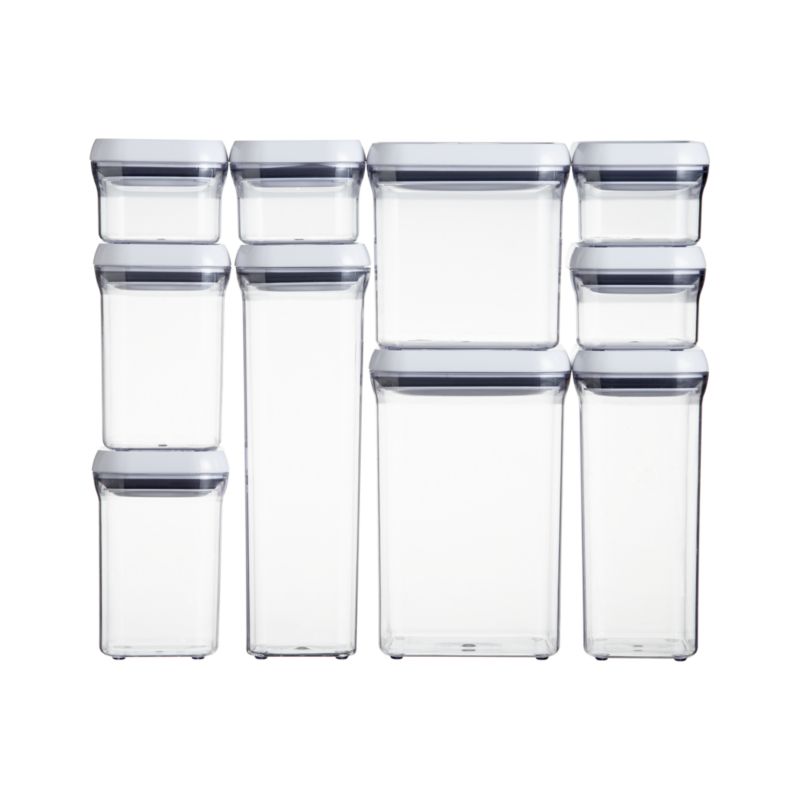 *Love my new organized kitchen shelves thanks to these babies.
The best part, if you return items under $99 they will give you cash. And you can use their gift cards at the much more affordable CB2 and the C&B outlet.
*Thanks to gobs of gift cards we got a much needed new rug for our living room at
CB2
, you like?
The absolute worst part about C&B- they don't really track who buys you what. Again, let's say Aunt Mary goes to the store and buys you glasses off your registry and she buys a pizza stone for herself. The pizza stone will show up on your registry as bought, but it wasn't actually for you and you have no way of knowing who bought that present, if it was for you or if it went missing. C'est la vie- we never did get that pizza stone. I also forgot to write down who gave me a platter, but since it was bought in the store- I will never know.
Bloomingdales.
A+. I never wanted to register at Bloomingdales, I thought it was too pretentious, but really Bloomingdales is a Brides dream. They will let you return pretty much anything and you have unlimited use of your 10% completion discount.
*This puppy saves us a lot of trips to Peets and Starbucks.
And the sales, my oh, my the sales. Everything on our registry has gone on sale multiple times over the last 14 months, which means our guests were able to take advantage of the sales. And on top of that, they often email you 20% off completion codes, or even better, an additional 20% on top of your completion discount. Since we didn't register for china or silver or crystal- at the end of the day, things on our Bloomies registry were often cheaper than our C&B registry.
And finally, I have to say the service at Bloomies was top notch.
I also want to give an honorable mention to
Bed, Bath and Beyond
, while we didn't register there, they are great about returning items- with a receipt you'll get cash- without you'll get store credit. And you can't pass up the 20% discount cards.
*My absolute favorite wedding purchase. Worth. Every. Penny.
Did anyone else have similar experiences? What would you rate your registries??